From my years in journalism and niche publication management, to corporate and nonprofit marketing and public relations, I have seen the evolution of social media and digital marketing from the ground up. I enjoy being able to help clients develop and implement creative content, graphic design, video production and social media campaigns across the various social media channels. Together we are carving out YOUR space in the digital marketing realm."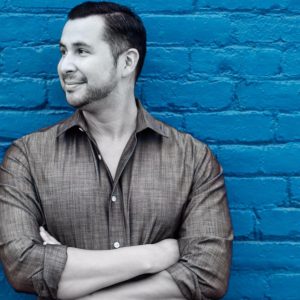 With 20 years of experience in Journalism, Marketing for Small Businesses and Nonprofits, to Website Design and Development to Corporate PR and Government Relations, I am able to assess, assist and implement the tools needed to make your business or organization stand out in the new digital age of multimedia marketing. 
 I've worked with clients in Houston, Texas, Bakersfield, California, and now Covington, Louisiana. I've built my business so that ENIGMA Multimedia Marketing Consultancy is your full-service choice for marketing projects.
Since 2012, I have been an entrepreneur specializing in social media marketing, web site design, graphic design, public relations, special event management and small video production. My skills also make me a valuable assist in community events, fundraising efforts and digital brand development for non-profit and small to medium sized business clients.
A graduate of California State University, Bakersfield, I graduated with a B.A. in Communications. I have sat on multiple community nonprofit boards assisting with marketing and fundraising campaigns. A reporter and editor for The Bakersfield Californian, a Public Affairs Representative for Kaiser Permanente and a Marketing Director for the Bakersfield Museum of Art are all experiences that have given me insight and experience in crafting and executing effective marketing campaigns, events and positive outcomes for all entities involved. Although I am a California native, I currently call Madisonville, Louisiana home. Working in multiple states has been an opportunity to continue my passion for multimedia marketing and has allowed me to thrive.
WORK EXPERIENCE:
ENIGMA Multimedia Marketing:  
(2012-CURRENT): Specializing in social media marketing, web site design, graphic design, public relations, special event management and video production. ENIGMA increases client visibility and develops social media strategies for new avenues of promotions and advertising, enhances community visibility, supports fundraising efforts and brand awareness.
Bakersfield Museum of Art, Marketing Director
(2012-2013): Managed social media marketing, web site development, special events and community fundraisers. Was the first to bring comic art into the museum, showcasing the works of Todd Nauck and Tom Hodges. Launched successful social media visibility campaigns. Integrated social media, video production and web development for events, fundraisers and community projects.
Kaiser Permanente Kern County, Public Affairs Representative
(2008-2012): Developed internal and external communication strategies. Implemented social media marketing. Wrote and designed print and digital newsletters. Government, Media and Community relations expert. Encouraged regional offices to develop social media strategies and usage. Used Social Media as an avenue to promote events, updates and create community awareness around topics pertinent to healthcare.
Bakersfield Life Magazine, Editor
(2003-2008): From the ground up – designed, developed, marketed, wrote and oversaw production of The Bakersfield Californian's monthly specialty magazine, as well as other niche publications. Led a team of staff and freelance writers, photographers and designers.
The Bakersfield Californian, Freelance Writer
(1999-2003)